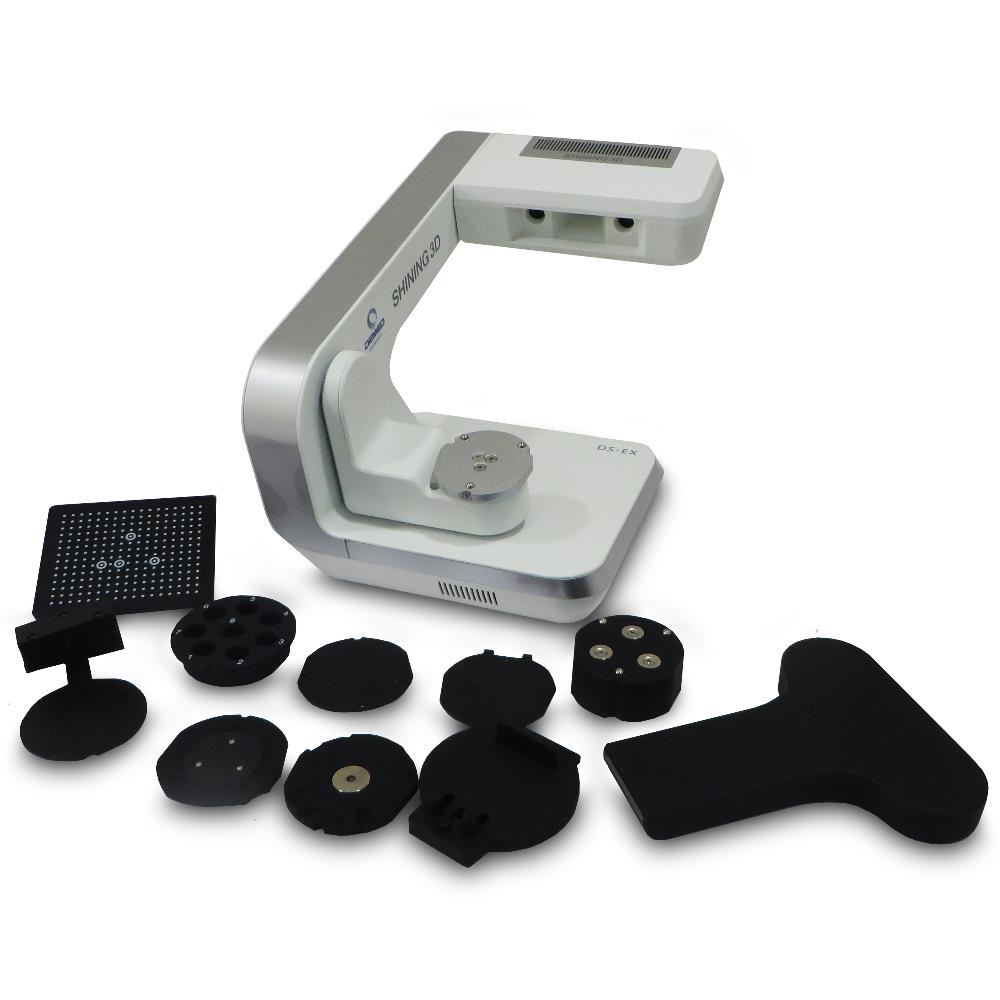 The DS-EX from Shining 3D is the most cost-effective way for a dentist to get into a digital workflow. Uses include:
Scan dental impressions to create 3d printed designs
Scan impressions or models and design with Exocad
Scan impressions to outsource zirconia restorations
Scan pre and post-impressions to easily design digital temporaries
Scan fully articulated cases on articulators due to open scan area
Scan dentures to create digital dentures or implant-case immediate hybrids
Scan triple-tray impressions to capture bite and impression data at the same time
Scan past client models for archiving
The DS EX includes a variety of holders which allow scanning:
Articulators such as Artex, KAVO, SAM, etc.
Stone models and impressions
Individual dies
Triple-tray impressions
Other feautres include:
Texture scanning of notations and marks can be captured clearly
New computer interface that allows the simultaneous scanning and designing of restorations on multiple computers
Open modular design allows for easy upgrades not requiring the purchase of new scanners every few years
Open structure allows easy set-up and cleaning
Small footprint makes it ideal for either chair-side dental clinic or dental laboratory
Open source software allows scans to be designed using exocad software and software requiring OBJ files
Autoscan DS-EX Specifications
| | |
| --- | --- |
| Camera Resolution | 1,300,000 mega pixels |
| Accuracy | ≤ 15 μ m |
| Scanning Range | 100mm X 1000mm X 75mm |
| Operating Temperature | 50°F – 86°F (10°C – 30°C) |
| Dimensions | 10 X 10.5 X 16.5 in |
| Weight | 11 lbs (5Kg) |
| Output Format | STL, OB |
| Interface | USB 3.0 |
| Power | 24v |
Autoscan DS-EX Videos
Sample Scans
To explore these sample scans, use your mouse roller to zoom and click and drag to change the perspective.